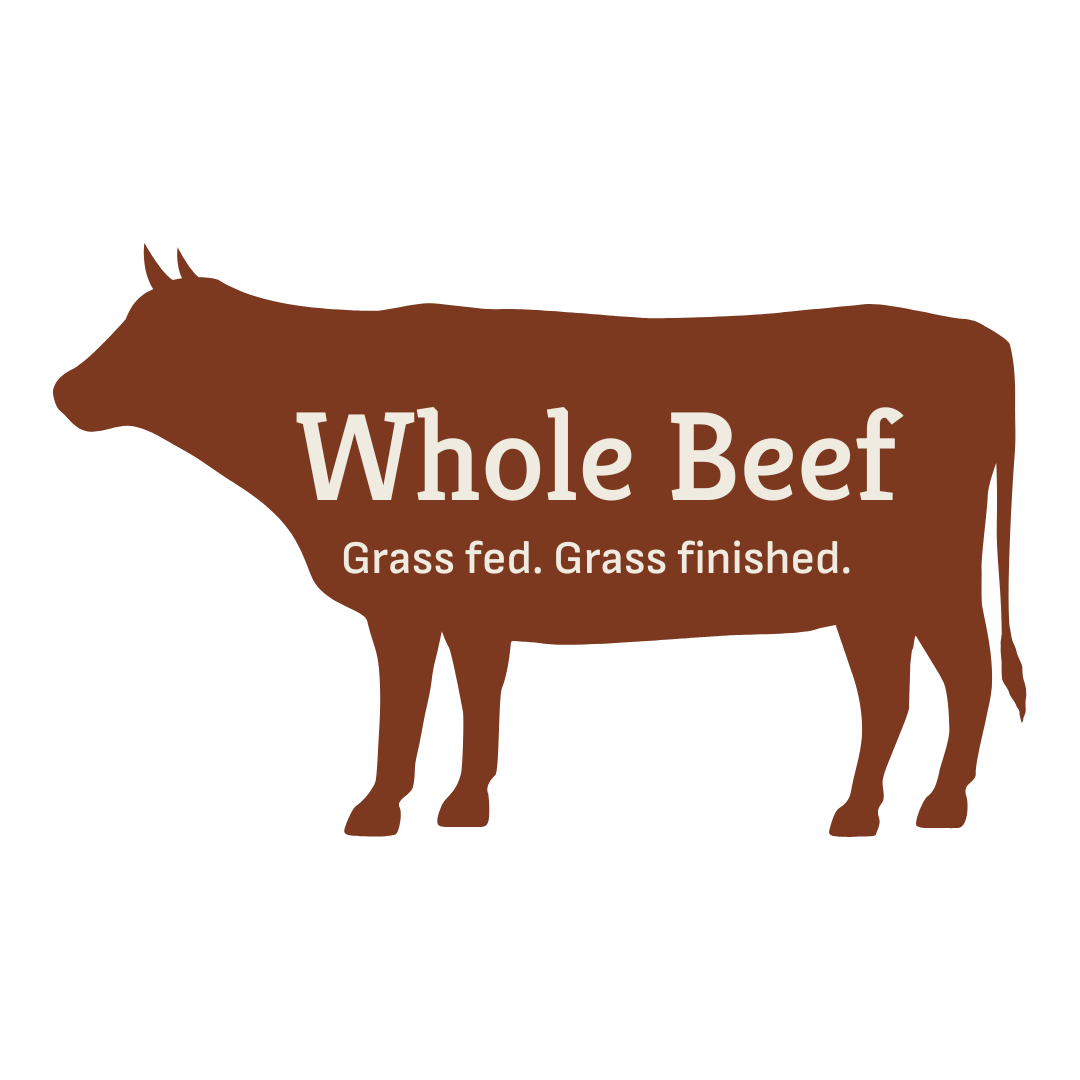 Whole Grassfed Beef -FEBRUARY pick up
NOW TAKING ORDERS FOR FEBRUARY 2024 PICK UPS

If beef is what's for dinner at your house then this is for you! Many of our customers select a whole beef every year, whether its all for them, like we do in our family, or they are splitting it with another family, the whole beef is your very best value. Its our lowest price per pound package and it gives you complete control over what you want in your beef package. Like our half beef you get custom cutting automatically included with your beef package. And just like with the half beef we work with you hand in hand to help you decide what cuts you want and how you want them packaged. While the weight varies by animal, over the last number of years the average final packaged weight of a whole has been around 400 pounds of beef. The average hanging weight has been 600 pounds but again, this is different animal to animal and the hanging weight can vary as much as 200 pounds. PICK UP AT THE RANCH IN STRASBURG ONLY, NO DELIVERY AVAILABLE ON THIS ITEM.

Purchase Details
Whole Grassfed Beef
$6.25 per hanging pound
$800 Deposit
Butcher Fees: $1.00 per hanging pound plus $165 processing fee
Available for local pick up only at this time.
Purchase Details

Make a Deposit:

Your deposit ensures that one of our cows will be grown just for you. The total deposit will be applied to the final cost of the order.

What's a Hanging Pound?

These prices are per "hanging pound". Hanging weight is about 50-60% the weight of "live weight" or "on the hoof"). Packaged weight is about 55 – 62% of hanging weight depending on your custom cut instructions, like whether your cut instructions say "bone in" or "boneless" for example.

Butcher Costs:

You will also be responsible for paying the butcher costs at $1.00 per hanging pound for butcher fees, but may vary. Processing fees listed above include the slaughter plant processing fee, cost of boxes and the responsible disposal/reuse fee for the few unused parts of the steer/heifer.

To help make your order simple, get to know the beef chart and see the cuts included in our "Standard Cut". Again, this is for 1/8 and 1/4 buyers, if you order a 1/2 or whole the "standard cut" is just a suggested starting point, how you wait it cut and wrapped is up to you, with our able assistance of course, whenever you need it.
Our Cattle

Skip the middle man. Order direct from the ranch.
100% Grass Fed and Grass Finished
Family owned and operated since 2006
Better for the planet, better for you and better for the cattle
No grains, antibiotics, or growth hormones ever
Raised locally on our rotated grass pastures
Never confined, always on pasture
Moved to fresh pasture daily during growing season
During winter fed high-quality alfalfa and grass hay that we farm ourselves.
Flying B Bar Ranch is an inspected American Grassfed Association Certified Producer.
Humanely processed at local, USDA inspected facility
Packaging

All cuts are vacuum sealed in plastic packaging and frozen to ensure longevity and freshness. According to the USDA, vacuum sealed meats can last up to a year in a freezer.
Shipping

At this time, all Bulk Meat Packages are Pickup at the Ranch only. We are located about 40 minutes east of Denver. Take I-70 east to exit 306, head straight for about 3 miles, take a left on Yulle Rd, then continue 6.3 miles until the road ends at our ranch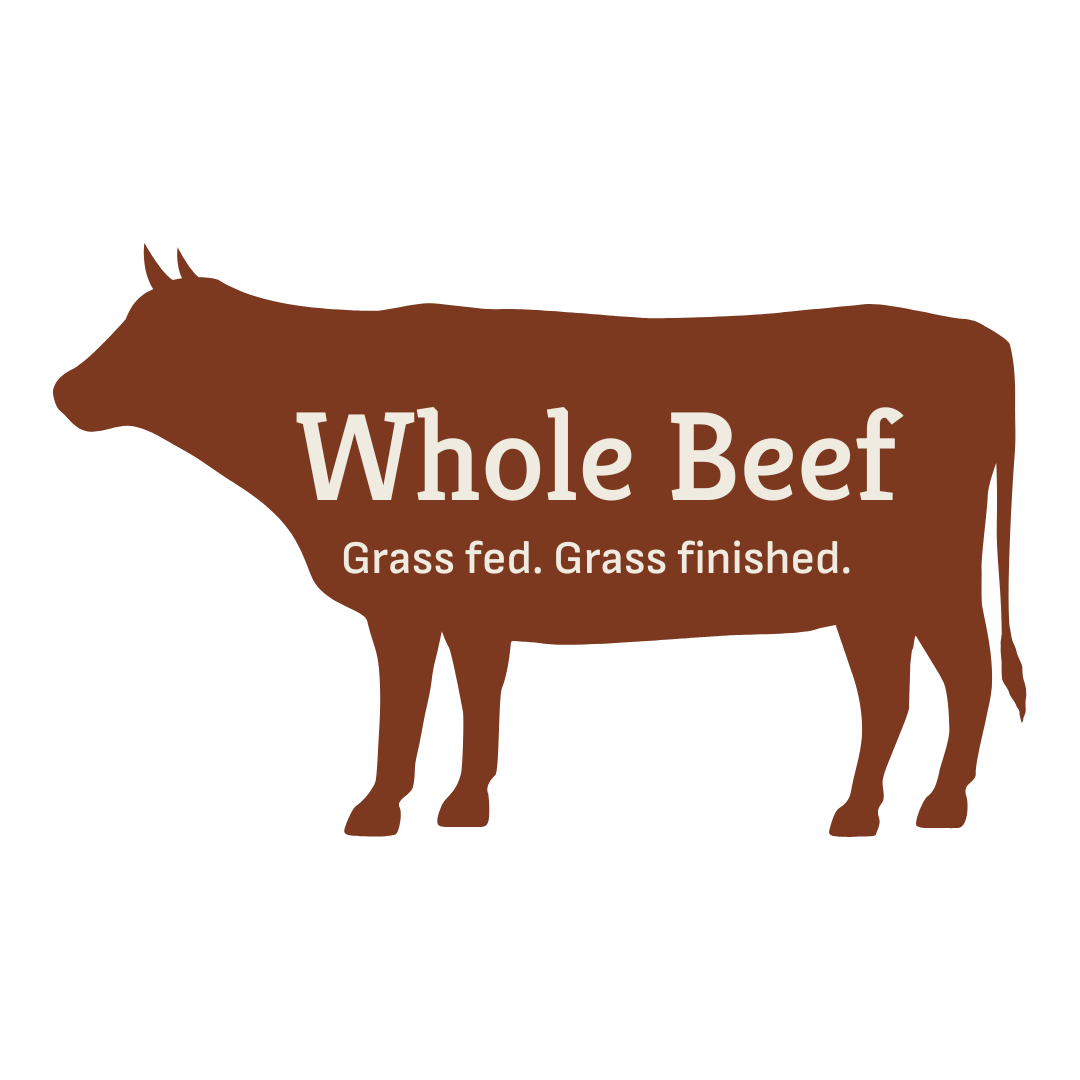 Whole Grassfed Beef -FEBRUARY pick up
Sale price

$800.00
Regular price
Choose options