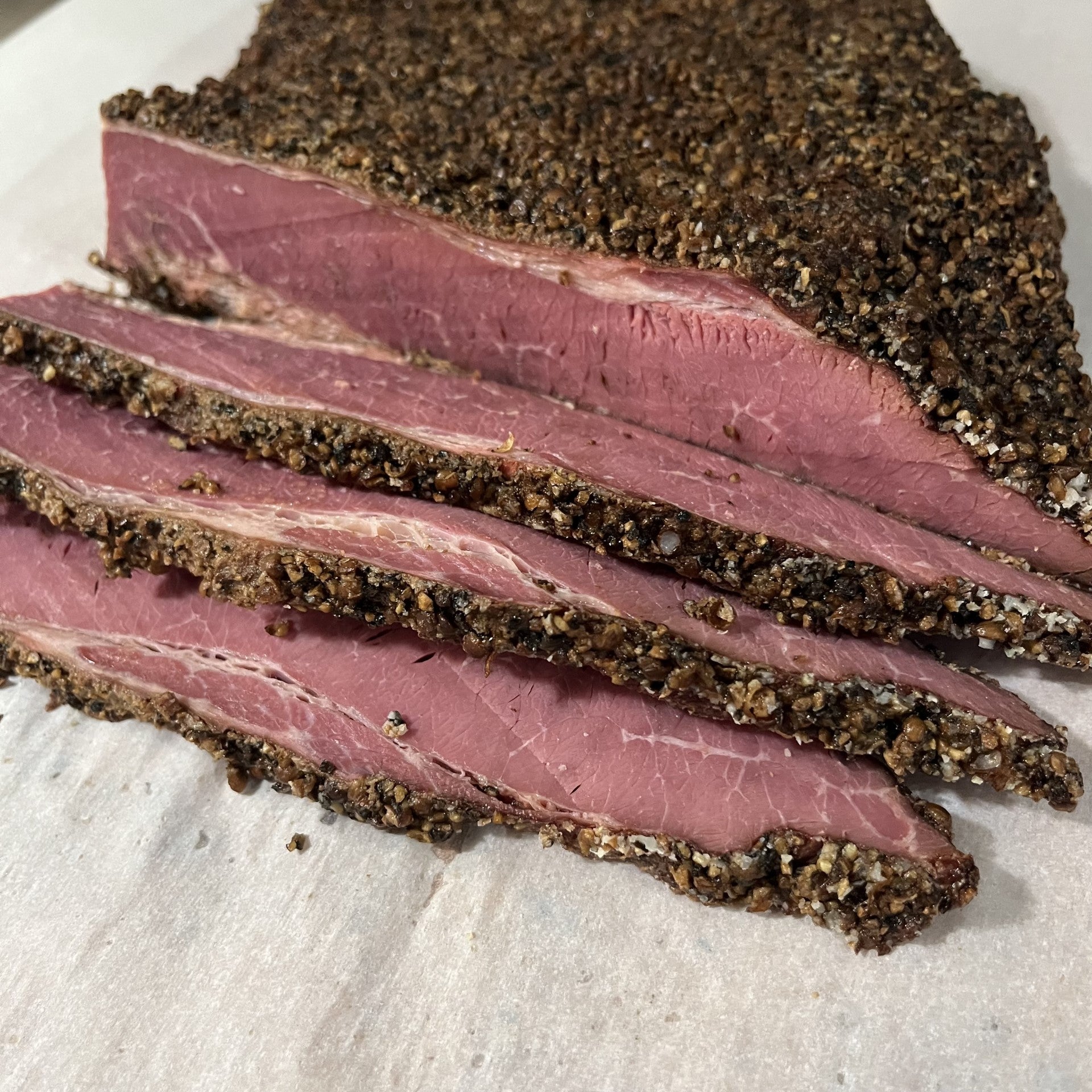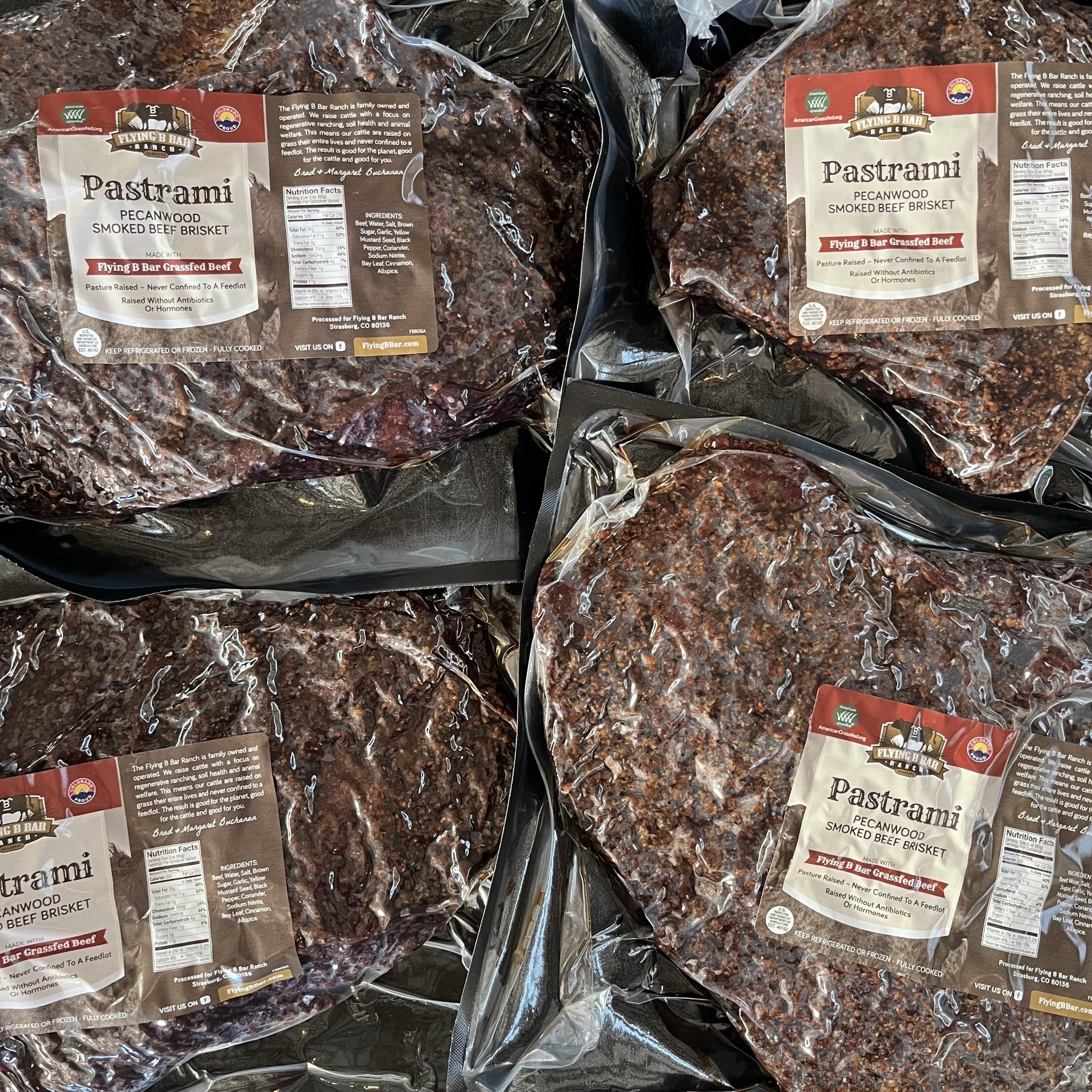 Smoked Old World Pickle Brined Pastrami
Product Weight: Multiple Sizes Available
Old world pickle brined classic style Pastrami smoked to perfection! Just like our other specialty meats our Pastrami is just like gramma used to make. And with all due respect to the tough as leather Matriarch, this recipe will give her a run for her money. Made from Flying B Bar Ranch Beef Brisket and only the best all natural ingredients, this Pastrami is only around once in a rare while. Get it while you can! Made from only our brisket, Brown Sugar, Garlic, Yellow Mustard Seed, Black Pepper, Coriander, Sodium Nitrate, Bay Leaf, Cinnamon and Allspice. Sodium nitrite is a salt and an anti-oxidant that is used to cure meats like ham, bacon and hot dogs. Sodium nitrite serves a vital public health function: it blocks the growth of botulism-causing bacteria and prevents spoilage. Sodium nitrite also gives cured meats their characteristic color and flavor.

You've gotta try this, it won't be around for long! Our Pastrami is fully smoked and can be stored in the fridge or freezer. You can eat this right out of the package or add it to your favorite sandwich or recipe!


Packaging

All items are vacuum sealed and shipped in cardboard boxes with Green Cell Foam insulation. Green Cell Foam is a compostable, biodegradable alternative to Styrofoam, and a more environmentally-friendly way to ensure safe delivery of your order.
Shipping

All orders will ship frozen from our Ranch in Strasburg, Colorado in a biodegradable Green Cell insulated, recycled cardboard box, with dry ice. Orders will be delivered frozen or very cold to the touch, depending on the time in transit. Orders are shipped on Tuesday and Wednesday of each week.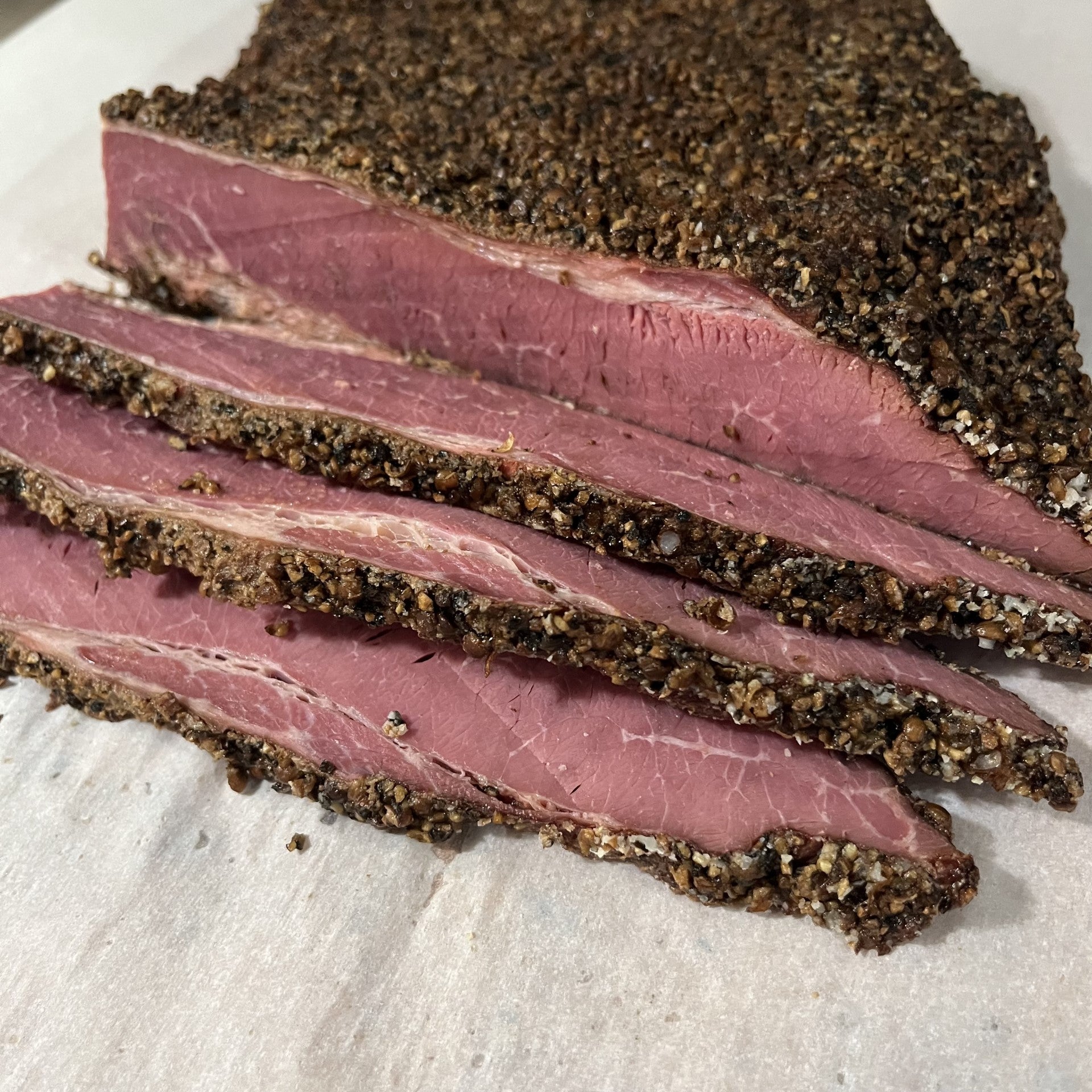 Smoked Old World Pickle Brined Pastrami
Sale price

$87.99
Regular price
Choose options