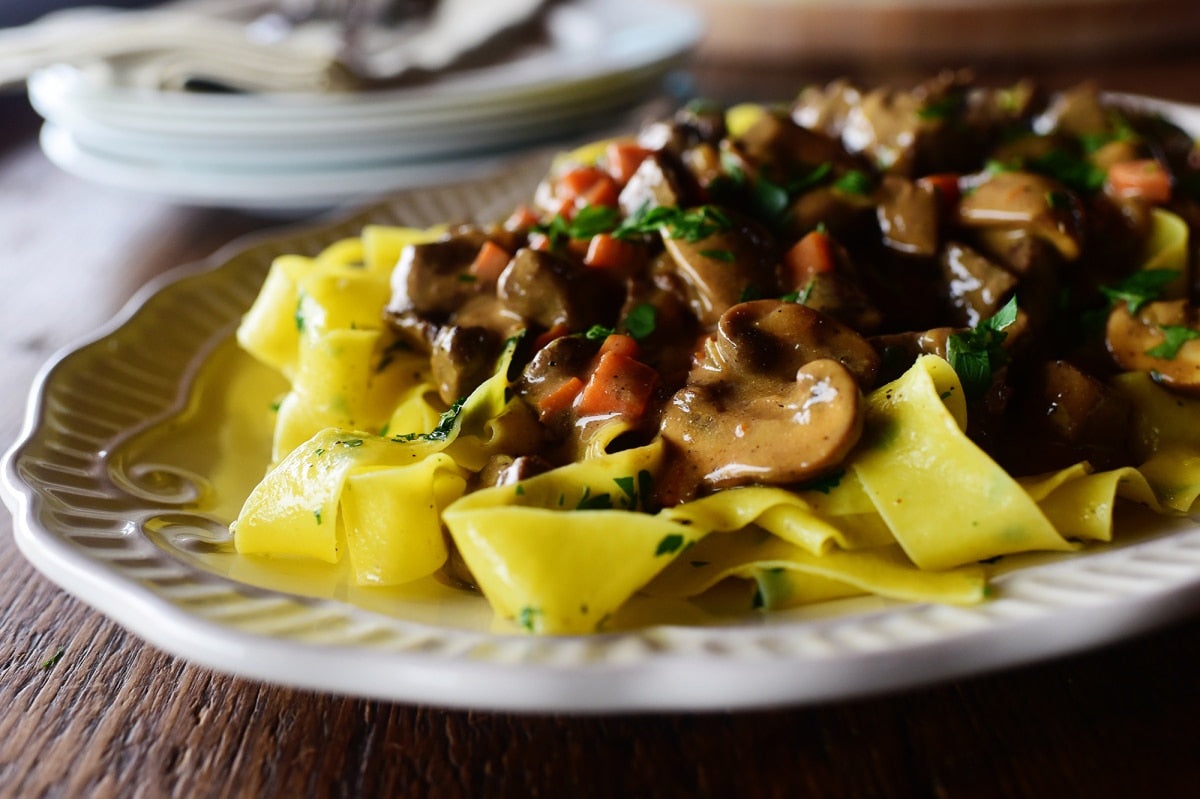 New York Strip Steak Tips
Product Weight: 1 - 1.2 lbs
Okay, in case you haven't noticed yet, these steak tips are actually a staple during summertime for barbecue grilling and all of that. You may also serve these steak bites as party appetizers by just spearing them down with toothpicks. You'd be surprised how they fly off the table sooo quickly!  These Steak Tips are 100% New York Strip, tender, and flavorful! These steak tips make for an awesome bite, one after another.  Serve them with rice, mashed potatoes, pasta, sauteed mushrooms or veggies.

Here is a quick recipe:  Lightly salt steak. Season with your favorite seasoning and pepper to taste. Set aside. Heat oil in a large cast-iron (I used a 12-inch ) or skillet over high heat. Place the steak in the pan in a single layer; you may have to work in batches depending on the size of your pan. You don't want to crowd the pan. Crowding the pan prevents the steak from browning nicely.  Cook for about  2-3- minutes, on one side until golden brown, then turn and cook about 1-2 minutes on the other side. Repeat with remaining meat if needed. Make space in the pan, add butter, garlic, saute for about 30 seconds then add,  Worcestershire sauce, soy sauce, and onions to the pan; cook for 2-3minutes, stirring to coat the meat in the sauce. Sprinkle with parsley and serve over mashed potatoes, rice or steamed veggies.


Packaging

All items are vacuum sealed and shipped in cardboard boxes with Green Cell Foam insulation. Green Cell Foam is a compostable, biodegradable alternative to Styrofoam, and a more environmentally-friendly way to ensure safe delivery of your order.
Shipping

All orders will ship frozen from our Ranch in Strasburg, Colorado in a biodegradable Green Cell insulated, recycled cardboard box, with dry ice. Orders will be delivered frozen or very cold to the touch, depending on the time in transit. Orders are shipped on Tuesday and Wednesday of each week.
Choose options