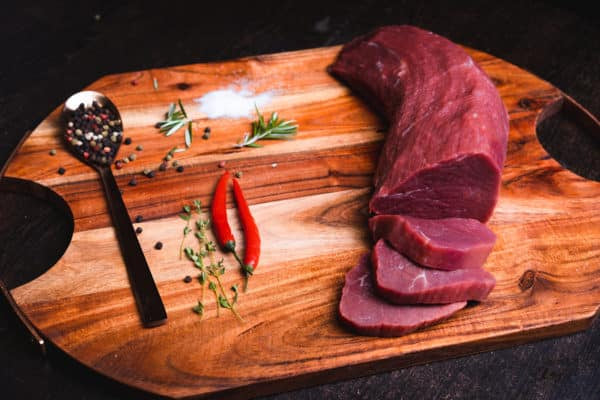 Eye of Round Roast
Product Weight: 2 - 3 lbs
The Eye of Round Roast is extremely lean, coming from the center of the Round. Most commonly used for sliced Roast Beef, this flavorful cut can also be sliced into steak medallions or prepared like a traditional pot roast.

Flying B Bar Ranch Pot Roast: Start this in the morning. Cut up a few cups of potatoes, carrots, onions, celery and any other veggies that sound good to you and put them in the bottom, yes the bottom of a crock pot, along with a cup or two of red wine, beer or whatever McCormick's roast mix packet you like. Then put a frozen roast on TOP of the veggies, yes on top! Pop the lid on, set it at low and don't mess with it till dinner time. When you come back to the house at 6 pm it will smell fantastic, and taste even better! So easy, and so delicious!




Packaging

All items are vacuum sealed and shipped in cardboard boxes with Green Cell Foam insulation. Green Cell Foam is a compostable, biodegradable alternative to Styrofoam, and a more environmentally-friendly way to ensure safe delivery of your order.
Shipping

All orders will ship frozen from our Ranch in Strasburg, Colorado in a biodegradable Green Cell insulated, recycled cardboard box, with dry ice. Orders will be delivered frozen or very cold to the touch, depending on the time in transit. Orders are shipped on Tuesday and Wednesday of each week.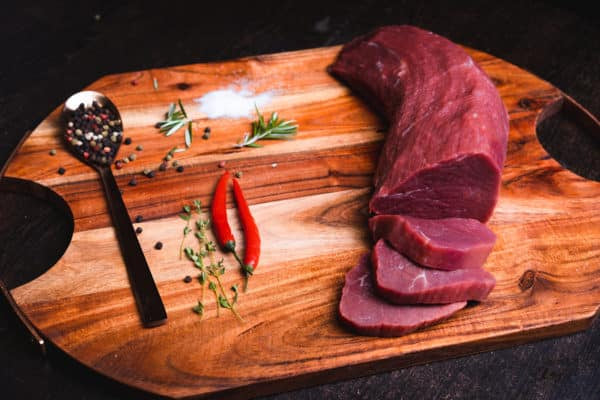 Eye of Round Roast
Sale price

$40.00
Regular price
Choose options