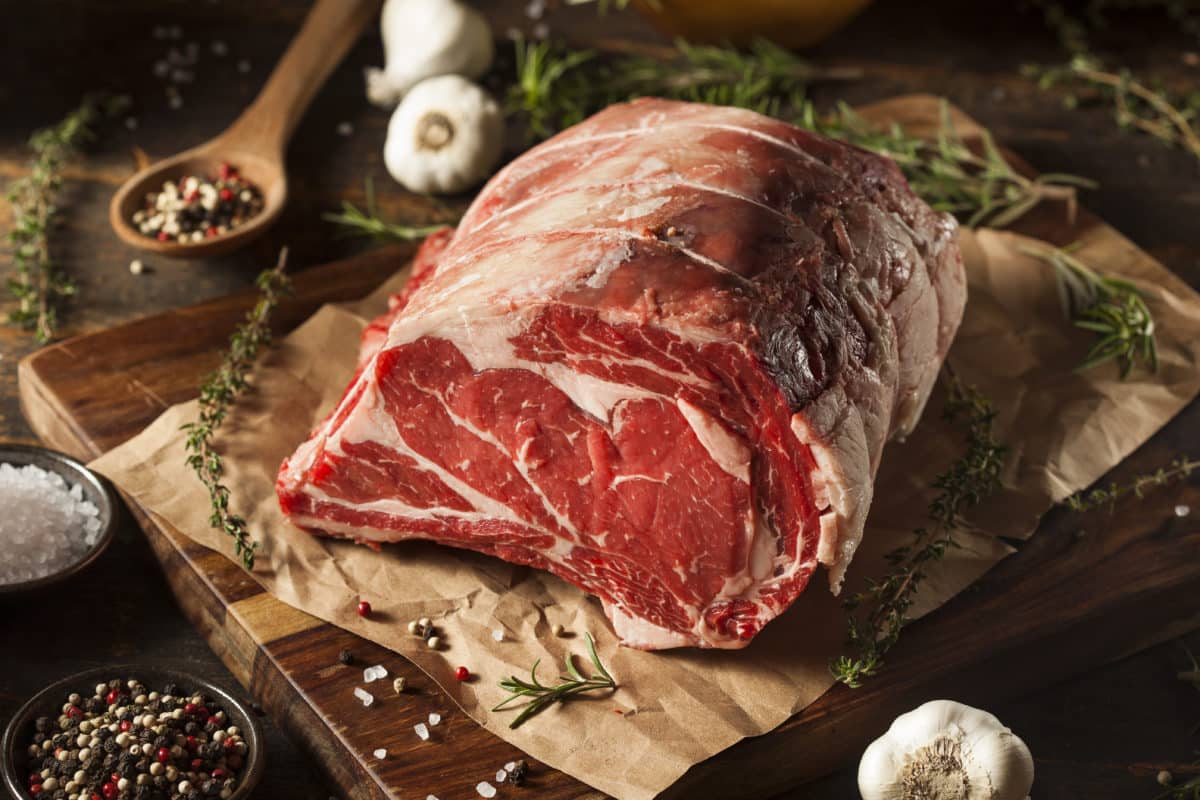 Bone-In Prime Rib Roast
Product Weight: Multiple Sizes Available
Order now for your special Holiday Feast!
This roast is half of a whole Rib Roast and is generously marbled, and easy to prepare. A prime rib roast of Flying B Bar's local grass-finished beef makes an impressive centerpiece for any occasion! Also known as a standing rib roast, the cut is best roasted whole "standing" on its ribs, allowing the top layer of fat to render and self-baste the meat.
Rib Roasts provide some of the most flavorful steak you'll find. Because of excellent marbling of the meat, this cut of beef it is loaded with flavor and remains tender during the cooking process.
Packaging

All items are vacuum sealed and shipped in cardboard boxes with Green Cell Foam insulation. Green Cell Foam is a compostable, biodegradable alternative to Styrofoam, and a more environmentally-friendly way to ensure safe delivery of your order.
Shipping

All orders will ship frozen from our Ranch in Strasburg, Colorado in a biodegradable Green Cell insulated, recycled cardboard box, with dry ice. Orders will be delivered frozen or very cold to the touch, depending on the time in transit. Orders are shipped on Tuesday and Wednesday of each week.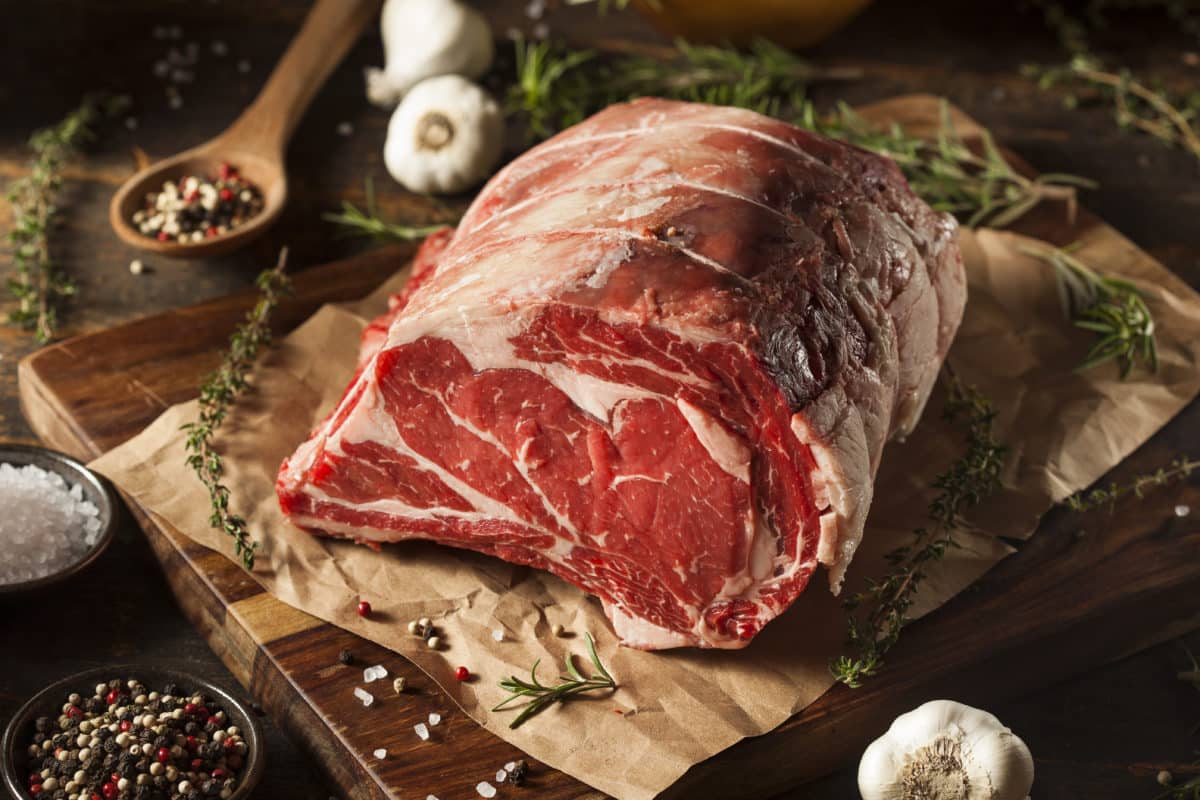 Bone-In Prime Rib Roast
Sale price

$675.31
Regular price
Choose options